Parker dresses
---
The "Costume Institute Gala" at the New York Metropolitan Museum once again presented us the most daring dress creations. Hostess Anna Wintour had the celebs invited and specified the motto "Punk". One special couple were first seen together in the public. Sarah Jessica Parker topped them all. Iroquois brush with black and golden hat, colorful dress and far above the knee red-black-checkered boots – by far the most striking outfit of the evening – with which the U.S. actress walked on Monday evening on the red carpet.
"Vogue" Fashion boss and Empress Anna Wintour had, like every year, the "Met Ball" organized, directly into the famous Metropolitan Museum in New York. The fundraising gala for the Costume Institute of the museum is considered to be the party of the year – and this time the theme was "punk". "I wanted to stick with the motto and fully participate," Parker said.
Other stars had much bigger problems with the motto – especially hostess Wintour herself, who appeared in a floor-length gown with pink and white floral pattern and her usual helmet hairstyle. "All New Yorkers wonder for weeks now, what on earth the stars and starlets will wear on this evening," said the "Vogue" boss. "I've been told that the color pink is punk." Actress Gwyneth Paltrow also appeared in a floor-length Pink – just flash with transparent and mesh strip above the necklines. Golf legend Tiger Woods and alpine skier Lindsey Vonn appeared arm in arm on the red carpet. According to the celebrity portal "People" it was the first joint appearance of the new sports dream couple. Vonn, who has currently an injured knee, was wearing a long cream-colored dress. The couple had announced their relationship in March via Facebook.
"Punk" did not fit to all of them!
Punk, the subculture of the 1970s, stands out in the fashion especially by colorful, shredded, deconstructed and re-composite with a lot of bolts, spikes and anti-attitude. For most of the stars not really an image that they like and then see themselfs in many fashion magazines. But what if the "greatest night of the year," as actress Kate Bosworth called the "Met Ball", now has this slogan? Well, it's just improvising. Some stars showed flexibility with fun on dressing up and participated totally on the motto (Madonna, Miley Cyrus, Cara Delevingne). Singer Katy Perry came in a colorful dress with a golden crown, TV star Nicole Richie had dyed her hair gray and the actress Anne Hathaway dyed them platinum blond .
Other stars presented only occasional punk accessories such as bolted belts, spiked wristbands or protruding hairs (Chloe Sevigny, Jessica Alba, Ginnifer Goodwin, Karlie Kloss, Stacy Keibler, Julianne Moore, Kristen Stewart, Alicia Keys). Actress Cameron Diaz wore a spiked belt with a sea-blue robe, Sienna Miller a riveted jacket and Katie Holmes a white dress with a tattered train. "I almost made myself a mohawk cut, but then I convinced me not to do it," confessed model Karolina Kurkova in a colorful mini dress.
Others ignored the punk motto of the official "Costume Institute Benefit Gala" and arrived in simple but precious robes (Heidi Klum, Blake Lively, Kylie Minogue, Uma Thurman, Kate Upton, Kim Kardashian, Chelsea Clinton). "I just never had a punk phase," said actress Jennifer Lawrence in a black sleeveless dress. The men wore mostly normal suits, ties, bow ties – with occasional punk accessories. Only the South Korean rapper Psy appeared in black and red plaid short jacket. "The motto is punk, but all the other men are dressed in simply black suits, that makes me feel quite strange."
Here is our Top 10 list of the best outfits worn on the Met Gala 2013 in New York.
Top 1: Sarah Jessica Parker
Top 2: Beyonce, but where is "Punk"?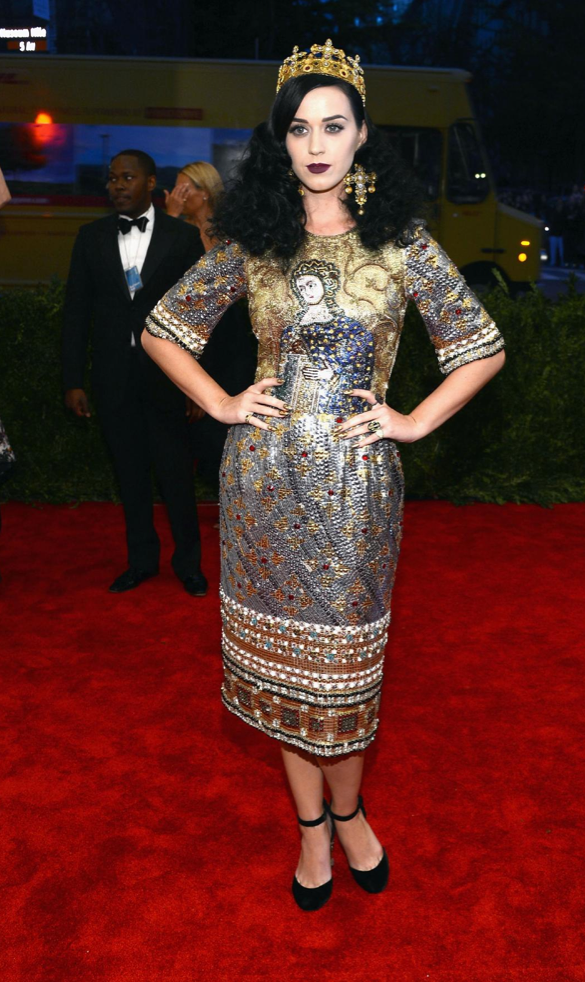 Top 3: Kate Perry, the "Queen" (?!)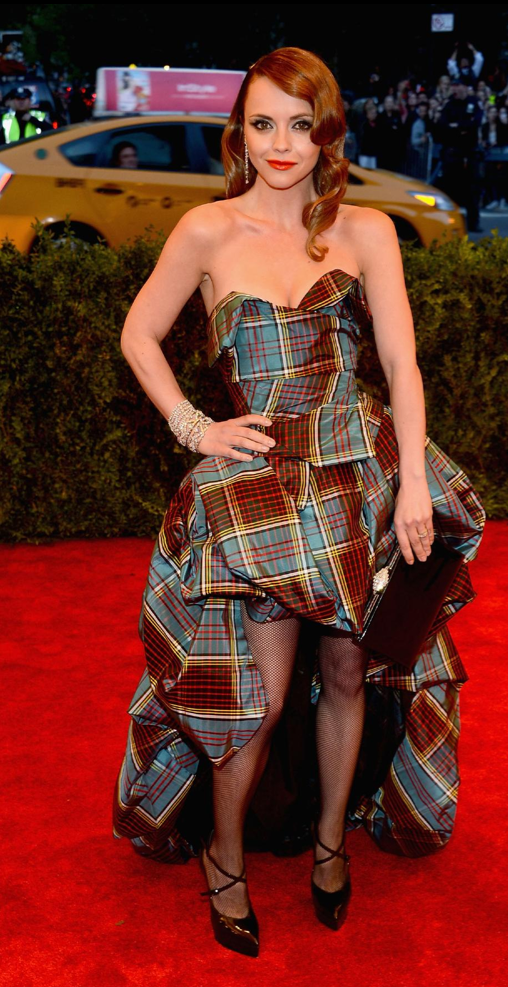 Christina Ricci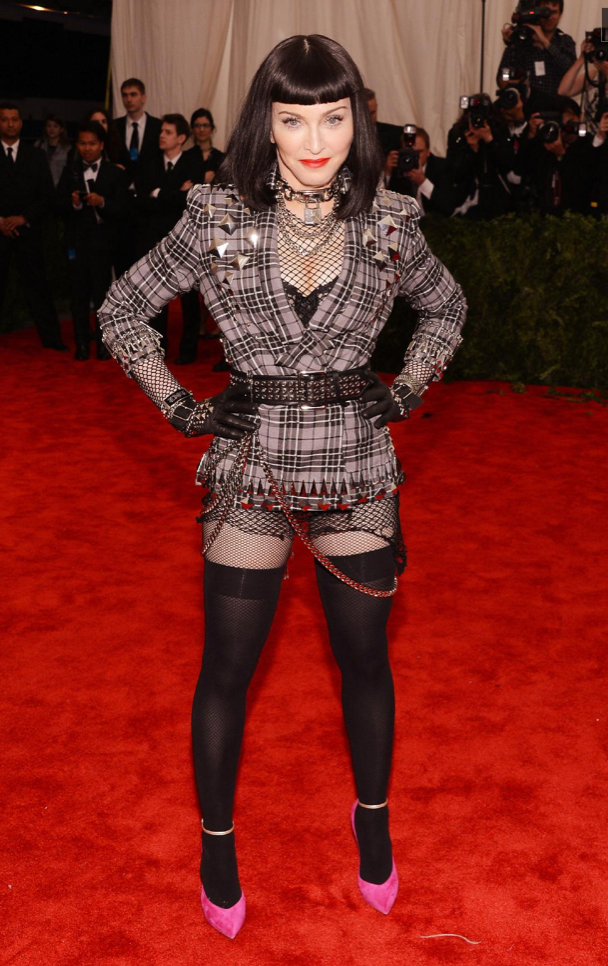 Madonna (what happend??)
Rooney Mara
Coco Rocha
Anne Hathaway… is blond!
together with Valentino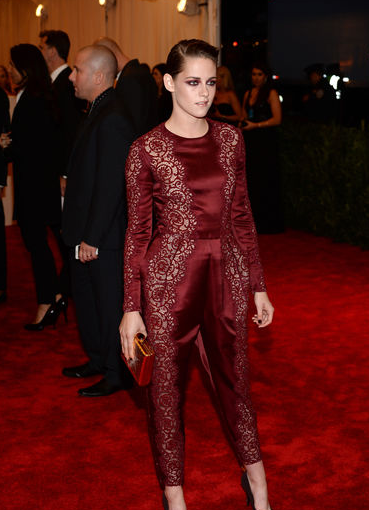 Kirsten Stewart, very "punk"!
Rapper "Psy"