Prom dresses ottawa
Prom Dresses
At Simply Beautiful Bridal Boutique we understand that for many young women choosing a dress for the senior prom is as exciting and challenging as choosing a dress for a wedding. You want a dress that is uniquely YOU- one that will make you stand out from the rest. Most of the girls will be searching for their prom dress in the local Ottawa malls but do you really want to buy the same dress as everyone else? In fact, we make sure you are the only one at your school wearing the dress you choose, as we make a note of who is wearing what, and where, and we won't sell the same dress to be worn at the same school twice.
Browse our online gallery to see some of this season's hottest prom dresses from from Tony Bowls, Hannah S, Tiffany and Panoply and stop by our store to try them on with your girlfriends!
Our stores are open to view our prom dresses, Monday to Saturday from 9:00am-5:00pm, but closed on Sunday. Appointments are recommended to insure you get the attention you deserve!
In order to make sure you have your prom dress four months ahead of time. Place your order by February 28th and get a 10% discount! Tweet
Blush Prom Dresses
Tony Bowls Le Gala
Tony Bowls Paris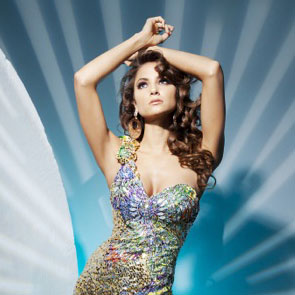 Tony Bowls Evenings
Tony Bowls TonyB
Tony Bowls Shorts
Panoply Collection
2012 Hannah S
Studio17 Collection
Tiffany Presentation
Tiffany Prom